Events
TIP TOE THROUGH THE GARDEN
a family-friendly-free-fete at the PLOT Sharing Garden
Sunday, August 27th 1:30pm – 4:30pm 

"muse, meander and make"
2 pm: Movement Chorus Opening Procession led by Elizabeth Carefoot 
Events to follow include spontaneous music and sound, storytelling by our Grandma Amy and Roxanne, the "Alley of Funny Walks" and many other wonderful delights!
Pamela will be tending the Heart Labyrinth she designed and built.
We encourage folks to dress up.
Light refreshments & snacks offered at the Fairy Garden afternoon Tea.
WHAT TO BRING:
lawn chair if needed
dress festive according to the weather
a small instrument and (or) item to wear during the Movement Chorus (if you are so moved)
BYOC (Bring your own cup to minimize waste)
This free event is suitable for families, children young and old
hosted by the Project WoW – arts building without walls devising troupe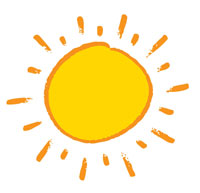 Events
Summer Solstice Ceremony at the Newton Medicine Wheel 
Sunday June 25, 12 – 3 pm
Summer Solstice is around the corner and we invite you to join us again this year in the garden to celebrate and observe this occasion together with our Newton Medicine Wheel Cree Elder and Mentor Amy Eustergerling; Manchus S'Kwao, Earthworm Woman.
We are pleased to have special guests Brandon Gabriel, his wife Kachina and daughter Jamie. Brandon is the nephew of Kwantlen Chief Marilyn Gabriel and has offered to honour the occasion with a drum song.
Other special guests will offer music and much heart.
Smudging starting at 11:45
Ceremony at noon 
Potluck and garden visits to follow
WHAT TO BRING:
a lawn chair if needed
a drum or rattle if so moved
a stone to place into the Medicine Wheel
BYO Picnic
your own plate & cup to minimize garbage
Suitable for families and folks of all ages.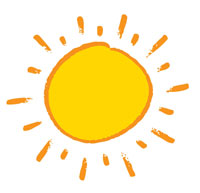 Volunteers from the Newton community helping to lay the foundation for "The Heart of Newton Labyrinth"
Events
The 'HEART OF NEWTON LABYRINTH' Community Installation Day, Sunday, June 11
Walking a labyrinth is an ancient custom for Prayer, Meditation, and Clarity. Connect with peace and intention.
Strengthen unity and love in the Heart of Newton as you walk your path.

Please join our community, as we construct and inaugurate a new addition to the PLOT: The Heart of Newton Labyrinth.
The building of this Heart is the story, through a creative process, of one woman's healing path and recovery from trauma. It is about life affirming acts of reclamation and regeneration.

The Heart of Newton Labyrinth also reflects the resilient aspects of the collective spirit and, in healthy combination with the restorative work of the individual, becomes what unifies and heals not only the Newton community but also all community.

Come early, anytime between 1pm to 3pm, and be part of the building process by adding your own good wishes for the Labyrinth by placing a stone.

Pamela Swan-Feather, the creator of this Heart space, dressed as Lady of the Labyrinth, will be on site to guide the process.

Our own Cree Elder, Grandma Amy Eustergerling, will offer up a blessing to mark the opening of the Labyrinth at 3pm.

The Soul of the World Choir, led by Heidi McCurdy, will be be contributing a harmony based sound experience, helping to open the heart for all.
10am – noon : Sunday work day in garden as per usual.
noon: Lunch break.

1-3pm: Public invited to place stones in the Labyrinth.
3pm: Opening Blessing by Grandma Amy Eustergerling 
Following the opening you are invited to walk the Labyrinth and sit under the cool of the grand old fir tree at the corner of the property and sip lemonade or enjoy a cup of tea and some cookies.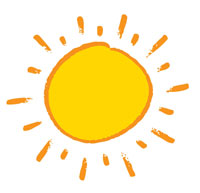 photo credit: Village Surrey, Earth Walk, May 2016
Events
2017 SURREY EARTH WALK, SATURDAY, MAY 6, 9:30 am – 4pm
Surrey Earth Walk will start with an opening ceremony at 9:30 at the PLOT Newton Medicine Wheel. 
Please join us at the PLOT and join the walk!
Rough Itinerary
❶ 9:30am—Meet at the Newton PLOT Sharing Garden (71 Ave. and 137A St.)
Parking is available on the road and in the parking lot behind the Newton Town Centre Plaza where Safeway is.
10:30am—Walk starts (Distance to Zaklan Farm 4km)
❺ 11:30-12:00 Zaklan Heritage Farm (Distance from here to Henry's 4km)
We will stop for a short snack break and short tour of Zaklan Heritage Farm. Water and washrooms available.
❼ 1:00-2:00 Lunch at Henry's
We will stop for lunch at Henry's backyard garden. Light food and refreshments will be provided, but participants are encouraged to bring their own brown bag lunch. Water and washrooms available.
2:00 leave Henry's (Distance to Surrey Nature Centre is 3km)
There will be a guided tour through Green Timbers Urban Forest on the way.
❿ 3:00-4:00pm Surrey Nature Centre
We will finish the Surrey Earth Walk with a tour of the Surrey Nature Centre and the screening of a short locally-produced video about sustainability projects in Surrey. Water and washrooms available.
Map 1
Map 2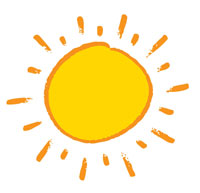 SPRING EQUINOX CEREMONY AT THE NEWTON MEDICINE WHEEL, SUNDAY MARCH 26
SUNDAY MARCH 26, noon – 3 pm
Though spring has been resisting the time for spring Equinox is quickly upon us and those little buds are beginning to unfurl.
Celebrate the coming of spring and a new growing season at the PLOT!
sage smudging 11:45 am, ceremony at noon, feast to follow
WHAT TO BRING:
clothes/jackets suitable to the weather,
a lawn chair if needed
a drum or rattle if so moved
a stone to place into the Medicine Wheel
finger-food to share after ceremony
your own plate & cup to minimize garbage
(Tea and coffee will be provided.)
Suitable for families and folks of all ages.
We hope to see you there! Looking forward to re-connecting and re-kindling the warmth of last years camaraderie,
and inviting and welcoming in all those new to the PLOT Sharing Garden and its community building ways.