Summer Solstice Ceremony at the Newton Medicine Wheel 
Sunday June 23, 12 – 4 pm
PLEASE JOIN US FOR A SPECIAL SUMMER SOLSTICE GATHERING
with Grandma Amy and Friends.
As part of ceremony there will be time for reflection to honour Don Li-Leger, one of the main founders of the PLOT.
Smudging starting at 11:45
Ceremony at noon 
Potluck and garden visits to follow
WHAT TO BRING:
 A lawn chair for around the Medicine Wheel
 Something to share, finger foods preferred
Drum, rattle or other music maker
Please feel free to bring a quote or very short poem.
A stone to place in the wheel.
your own plate & cup to minimize garbage
Suitable for families and folks of all ages.
NOTE
Please Dress for the weather.
In the event of rain we will meet at 11:45am Room #4 at Newton Ice Arena 7120 136 B ST beside the PLOT)
Harvest some lettuce while you are at the garden!
HELP NEEDED
IF SUNNY PLEASE ARRIVE AT 10:30 AM ONWARD. YOUR ASSISTANCE WITH PREPARATIONS FOR THE DAY IS SO APPRECIATED!!!
OR Stay to help with cleanup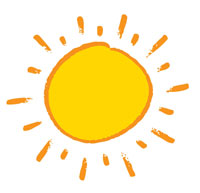 A BEEautiful Day in the Neighbourhood
A beekeeper from the HoneyBee Centre came to teach PLOT visitors about bees and to share delicious honey sticks. It was a beautiful day indeed!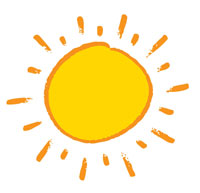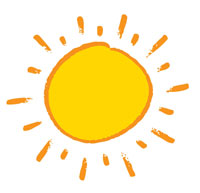 Linking the Mothers of the World
Sunday May 12th – 1 pm to 4 pm
~Honouring and Linking Mothers of the World. Stop by and add the names of Mothers from your family or friends onto the links of a chain that will be hung in the gardens wishing tree.
~Join the procession through the garden with the chain from Medicine Wheel to Heart Labyrinth ending at the Wishing Tree.
~ View a Mother Quilt created by local Artist Pamela SwanFeather. Displaying Names for Mother in 71 different languages and 113 names for Female Deities from around the world.
~Create a gift for "Mom" decorate a pot and plant a flower.
~Enjoy complimentary tea, juice, cookies and cake.
~All ages Free Family Event
WHAT TO BRING: A rattle or drum or music maker for the procession, craft ideas and projects to share if inspired.*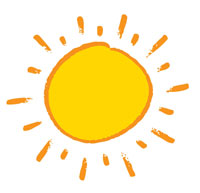 Easter Sunday to Welcome Spring
Sunday April 21
An Easter Egg Hunt and a magical Easter Origami Crane Project to fill the Fruit Stand with loving wishes for the community and especially all those in the community who are facing challenges!  Special thanks to Zena, Rella and Roxanne.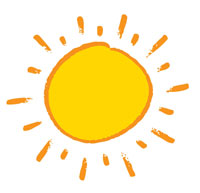 Pink Spring Full Moon Drumming Circle
Friday April 19th,  6 – 7:30 pm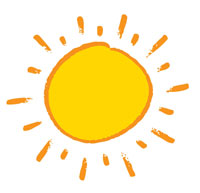 SPRING EQUINOX CEREMONY AT THE NEWTON MEDICINE WHEEL, SUNDAY MARCH 24