Spring Equinox / Festival of Holi
Holi, a celebration originating in India, marks the end of winter and the beginning of spring. It's a celebration of rebirth and new beginnings, and a time to let the bad and the negative melt away. It is also called the Celebration of colours… join us to be bedazzled by the joy that rises with spring.
The energy of the Holi celebration couples beautifully with the Spring Equinox Observation and Medicine Wheel teachings that came to the PLOT Sharing Garden through Cree Elder Grandma Amy Eustergurling aka Manchus S'kwao Earthworm Woman.
Both Holi and Spring Equinox celebrations acknowledge the turn of the season and the opportunity for new beginnings.
This Spring Equinox was dedicated to Cree Elder Grandma Amy for the vision of the Medicine Wheel, and to foster Loving Kindness and Peace in our hearts and in the world.
Despite the rain , Spring Equinox dedicated to Grandma Amy brought out many good hearts from the community to observe together the turning of the season. It was a time to share the love and gratitude that we feel for the PLOT community and for the Newton Medicine Wheel Visionary and Founder, Grandma Amy Wuttenee Eustegurling.
While tender sweetness was in the air, there was also an abiding joy and celebration. The promise of the coming of spring and the effervescent energy of the people bubbled over in the celebration of the Holi festival with an added colour and playfulness.
This seventh year of observing the turns of the season at the Medicine Wheel and second year of Holi Festival at the PLOT is a testimony to the resiliency of the Newton community and the passionate commitment of volunteers at the PLOT sharing garden.
The addition of Holi festival, the festival of colour, love and forgiveness, gave a flavor of the beautiful global community that exists in a microcosm in the area. May these extensions and expansions continue as we grow healthy community together.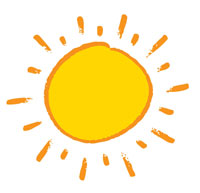 The flowers came, the people came, Eagle came, Red Tailed Hawk came, the love bloomed and the Sun shone bright! Happy Birthday Grandma Amy!!! You are in our memory and hearts. Your spirit present. Thank you for all your love and teachings through the years.