Canada Day Art at The PLOT
A Wet and Wonderful Canada Cultural Day at The PLOT
Despite the continual rain, community gathered under umbrellas and tents, while keeping with Covid 19 protocol, to share stories, kindness and enjoy the heART. A number of playful, poignant and beautifully crafted exhibits were on display, with artists available for comments and questions.
The idea for the event came to one of our younger PLOT members, Alex Tees, while creating a living chair in the garden a couple months ago. As this was an outdoor walking exhibit with ability to monitor physical distancing, the idea gained momentum. Unfortunately a skateboard accident prevented Alex from joining us.
One of the highlights of the exhibits was Maple of Maple, a masterminded accomplishment utilizing Maple Wood from a felled tree. 
Other offerings included; a Stone Mosaic round the tomato patch, Copper Wire Basket for the Fairy Folk, Weaving, a Print of Evergreen and Calligraphy , A variety of Paintings, Glass Magnets, Maple Leaf Print Banners, mini floral displays and a Diverse-A-Tree/Ancest-Tree.
One greatly appreciated creation came in the form of food, beautiful cone shaped sticky rice wraps, individually made using bamboo leaves.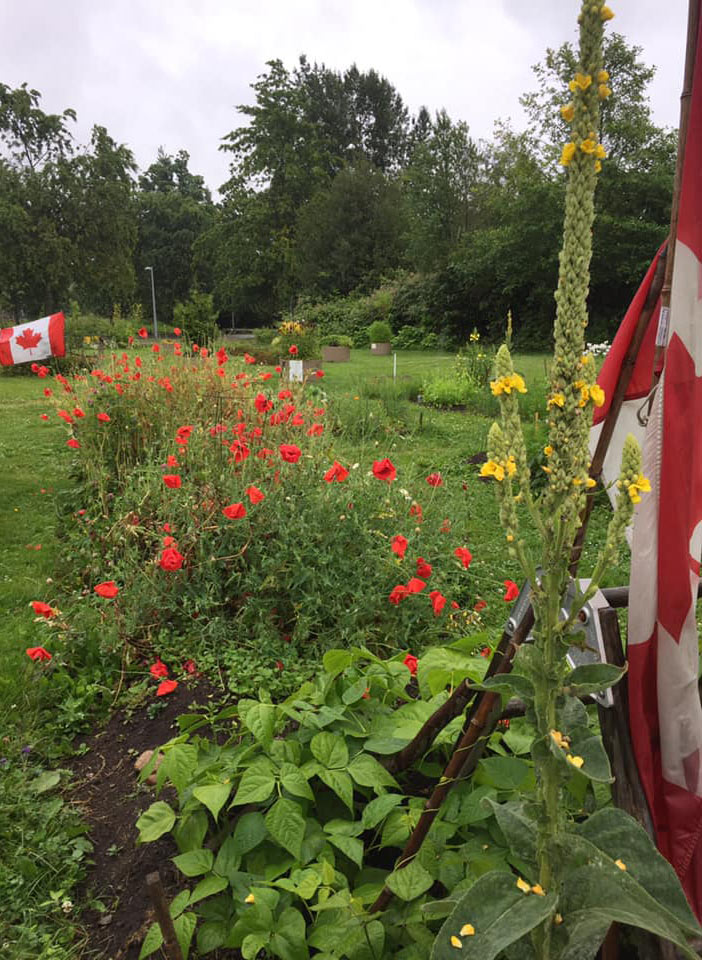 During the day we were gifted with a surprise visit from one of the PLOT founders Cora Li-Leger. Her enthusiasm and kindhearted encouragement-warmed spirits on this rather cool July 1 day. When she shared the sentiment that "Don would be smiling down on us" it brought a fond flood of memories and gratitude.
Such appreciation for this special space and commune was felt by all attending and despite the rain it was hard to leave.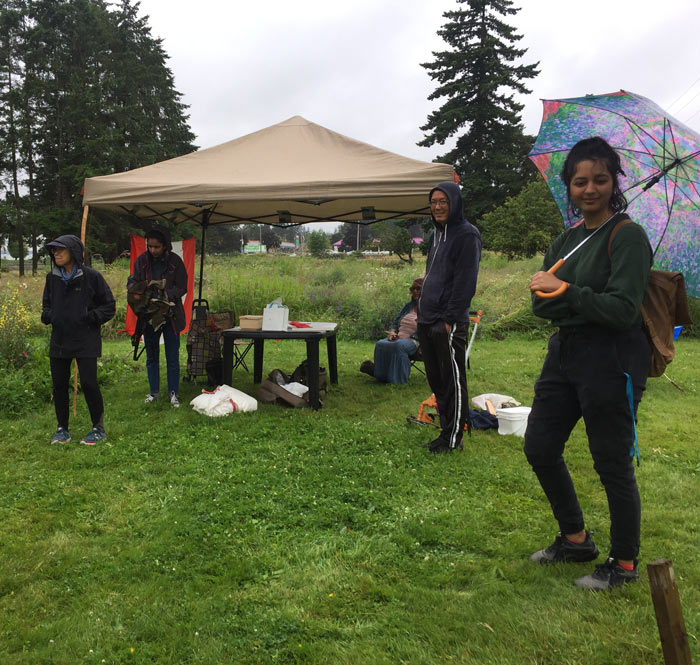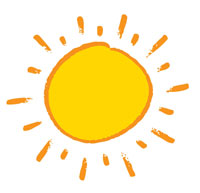 Come together and build community!
This Event has been postponed, so sorry!
Mishmash Bash is our biggest event of the year at the PLOT sharing garden! Last year, this event brought together artists, musicians and crafters to celebrate the end of the growing season. We created a webpage capturing the essence of this event, you can check it out here. It was great to see our community come together and we want to continue the celebration this year regardless of the current situation. We are hosting a 'Virtual' Mishmash Bash this year and you are invited! We would love to have you come join the party. Let's continue to come together and build community!
In response to COVID-19, the PLOT is continuing to grow food for our communities while following social distancing guidelines. We also started a new initiative called 'PLOT Care Baskets' where we aim to provide weekly fresh produce to those most impacted by this pandemic. This event is also a fundraiser to support this initiative. At the PLOT, we are not just growing food, but are also growing communities, and we do this by hosting a variety of programming to celebrate and bring everyone together.
Here are some details to help you plan:
This event will take place on Saturday, May 23rd from 3pm-5pm
See Eventbrite for tickets. We have created 30 tickets that are free and 30 where people can join by donation to support our care baskets project. 
The event will take place on ZOOM (we will email you the link close to the event with details on how to join)
This will be a family friendly event open to people of all ages.
We have some great local artists lined up!
Leonard Pallerstein (@leonardpallerstein) is a young versatile guitarist from Vancouver, Canada. While he specializes in solo acoustic guitar he continues to play in numerous bands such as the 'Sway' show of Mooncoin Productions, Record high, and other high energy funk & blues bands. He is an avid busker and also a guitar instructor at the Bergthorson Academy. 
Kimit/Paperwave is the co-founder of Acceleration Arts Collective and host of Terrestrial FM on Co-op Radio CFRO 100.5 FM every Friday night from 9 to midnight.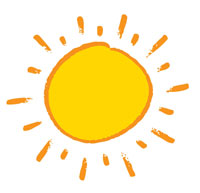 With COVID-19 adaptations – Physical Distancing / Social Solidarity
So many people responded to our request with beautiful thoughts, prayers, and poems that we had to make a separate page. You can read them and see photos of the Medicine Wheel ceremony here.
Tom Zillich wrote a lovely article about the ceremony in the Surrey Now-Leader. 
Take care of yourselves and each other. We are going to be ok.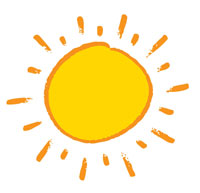 The Festival of Colours, Spring and Love – Sunday March 8th, 12 -3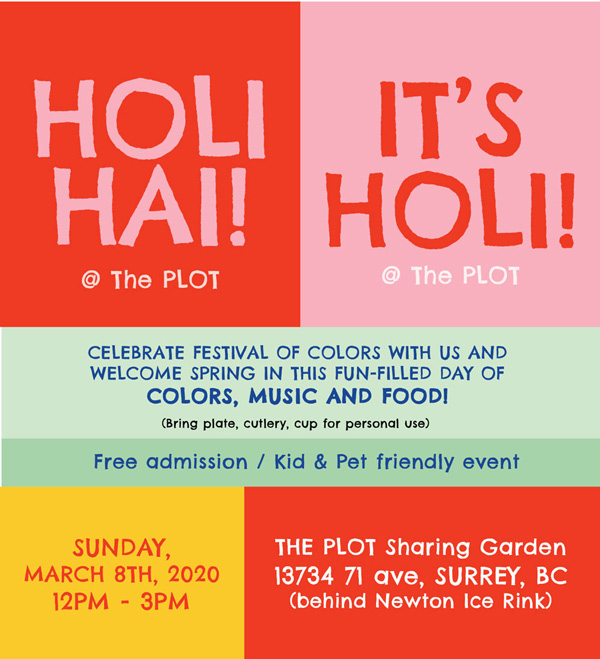 " Holi is a famous Hindu festival that is celebrated in every part of India with utmost joy and enthusiasm. The ritual starts by lighting up the bonfire one day before the day of Holi and this process symbolizes the triumph of good over the bad. On the day of Holi people play with colours with their friends and families. Holi is considered as one of the most revered and celebrated festivals of India and it is celebrated in almost every part of the country. It is also sometimes called as the "festival of love" as on this day people get to unite together forgetting all resentments and all types of bad feeling towards each other. The vibrancy of colors is something that brings in a lot of positivity in our lives and Holi being the festival of colours is actually a day worth rejoicing. " – https://www.holifestival.org/