Canada Day Art at The PLOT
Art can connect us. It can help us heal. 
We invite you to create some art to enrich and to help reshape these challenging times ?
During this pandemic, while all major Canada Day celebration events are cancelled, we want to celebrate our community's and our country's resilience, strength and creativity in an adapted way by inviting you to create positive and uplifting art for display at The PLOT on Canada Day.
The art can be drawings, paintings, sculptures, crafts, poems, songs etc., whatever your creativity draws you to. We ask that it be environmentally friendly and does not include any valuable items as The PLOT is an open public space and does not have security.
To maintain social distancing, please email us to arrange a time during the last week of June to bring your art piece to The PLOT. The last day for submission is July 1, 2020.
On Canada Day, you are welcome to visit The PLOT throughout the day to enjoy the art, and the garden too. We will have people on site to control the number of visitors to ensure strict compliance with social distance rules.
For those who may not know, the PLOT was originally created as 'a functional land art piece for the community' by artists Cora Li-Leger and her late husband Don Li-Leger. Their idea was to 'create a garden based on artistic expression that would generate a sense of community and at the same time provide free food for the Food Banks and others in the community.' 
The garden continues to provide free food for the community. Now, in this difficult time, we wish to continue Cora and Don's use of artistic expression to 'nurture spirits' and 'help heal the community'.
Alex Tees created a chair to signify that everyone is welcome here!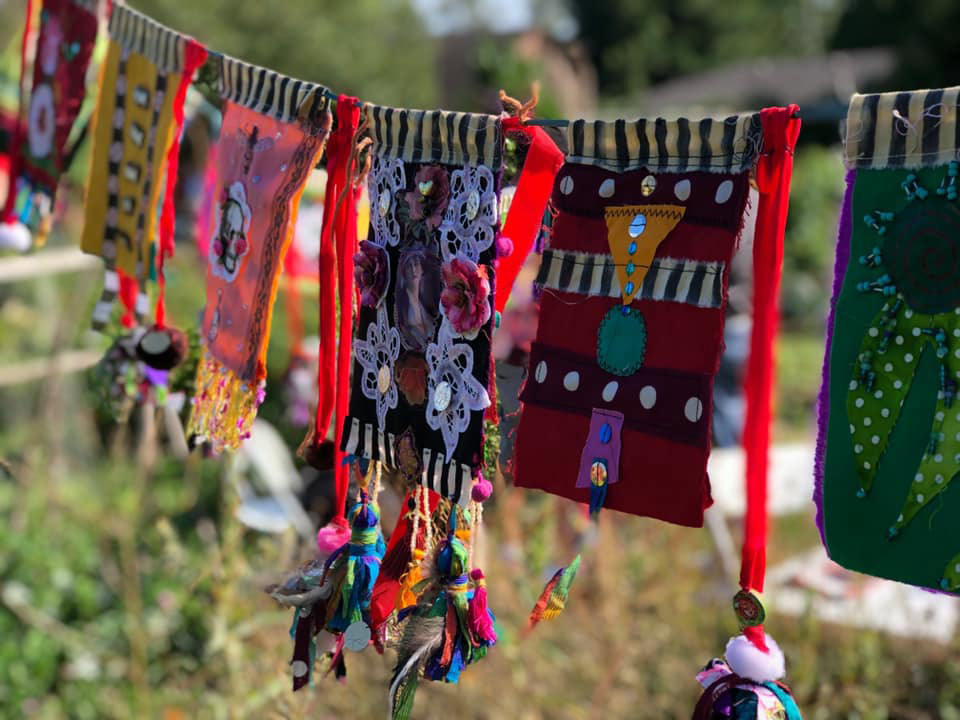 'Joy Flags' by Surrey artist Elizabeth Carefoot, displayed at The PLOT MishMash Bash 2019
'Art softens pain because it is pain. Art gives joy because it is joy. Art is a form of love. Art is the ultimate gift. Art heals life.'
from How Art Heals – a letter from Surrey artist Robert Genn, republished in The Painter's Keys on June 2, 2020
Social Distance Ruler by Alex Tees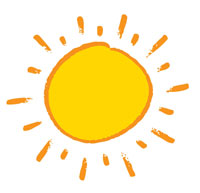 Come together and build community!
This Event has been postponed, so sorry!
Mishmash Bash is our biggest event of the year at the PLOT sharing garden! Last year, this event brought together artists, musicians and crafters to celebrate the end of the growing season. We created a webpage capturing the essence of this event, you can check it out here. It was great to see our community come together and we want to continue the celebration this year regardless of the current situation. We are hosting a 'Virtual' Mishmash Bash this year and you are invited! We would love to have you come join the party. Let's continue to come together and build community!
In response to COVID-19, the PLOT is continuing to grow food for our communities while following social distancing guidelines. We also started a new initiative called 'PLOT Care Baskets' where we aim to provide weekly fresh produce to those most impacted by this pandemic. This event is also a fundraiser to support this initiative. At the PLOT, we are not just growing food, but are also growing communities, and we do this by hosting a variety of programming to celebrate and bring everyone together.
Here are some details to help you plan:
This event will take place on Saturday, May 23rd from 3pm-5pm
See Eventbrite for tickets. We have created 30 tickets that are free and 30 where people can join by donation to support our care baskets project. 
The event will take place on ZOOM (we will email you the link close to the event with details on how to join)
This will be a family friendly event open to people of all ages.
We have some great local artists lined up!
Leonard Pallerstein (@leonardpallerstein) is a young versatile guitarist from Vancouver, Canada. While he specializes in solo acoustic guitar he continues to play in numerous bands such as the 'Sway' show of Mooncoin Productions, Record high, and other high energy funk & blues bands. He is an avid busker and also a guitar instructor at the Bergthorson Academy. 
Kimit/Paperwave is the co-founder of Acceleration Arts Collective and host of Terrestrial FM on Co-op Radio CFRO 100.5 FM every Friday night from 9 to midnight.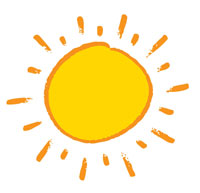 With COVID-19 adaptations – Physical Distancing / Social Solidarity
So many people responded to our request with beautiful thoughts, prayers, and poems that we had to make a separate page. You can read them and see photos of the Medicine Wheel ceremony here.
Tom Zillich wrote a lovely article about the ceremony in the Surrey Now-Leader. 
Take care of yourselves and each other. We are going to be ok.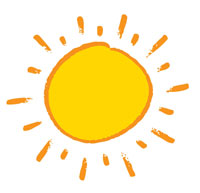 The Festival of Colours, Spring and Love – Sunday March 8th, 12 -3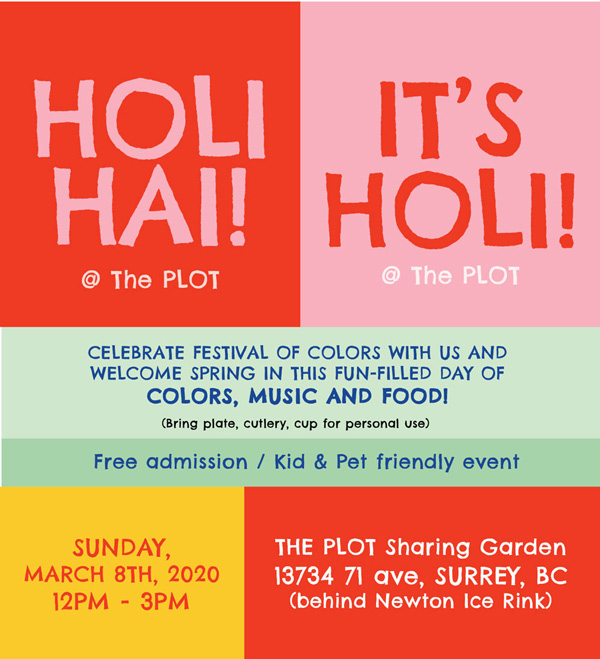 " Holi is a famous Hindu festival that is celebrated in every part of India with utmost joy and enthusiasm. The ritual starts by lighting up the bonfire one day before the day of Holi and this process symbolizes the triumph of good over the bad. On the day of Holi people play with colours with their friends and families. Holi is considered as one of the most revered and celebrated festivals of India and it is celebrated in almost every part of the country. It is also sometimes called as the "festival of love" as on this day people get to unite together forgetting all resentments and all types of bad feeling towards each other. The vibrancy of colors is something that brings in a lot of positivity in our lives and Holi being the festival of colours is actually a day worth rejoicing. " – https://www.holifestival.org/