A Wet and Wonderful Canada Cultural Day at The PLOT
Despite the continual rain, community gathered under umbrellas and tents, while keeping with Covid 19 protocol, to share stories, kindness and enjoy the heART. A number of playful, poignant and beautifully crafted exhibits were on display, with artists available for comments and questions.
The idea for the event came to one of our younger PLOT members, Alex Tees, while creating a living chair in the garden a couple months ago. As this was an outdoor walking exhibit with ability to monitor physical distancing, the idea gained momentum. Unfortunately a skateboard accident prevented Alex from joining us.
One of the highlights of the exhibits was a masterminded accomplishment utilizing Maple Wood from a felled tree. 
Other offerings included, a Stone Mosaic round the tomato patch, Copper Wire Basket for the Fairy Folk, Weaving, a Print of Evergreen and Calligraphy , A variety of Paintings, Glass Magnets, Maple Leaf Print Banners, mini floral displays and a Diverse-A-Tree/Ancest-Tree.
One greatly appreciated creation came in the form of food, beautiful cone shaped sticky rice wraps, individually made using bamboo leaves.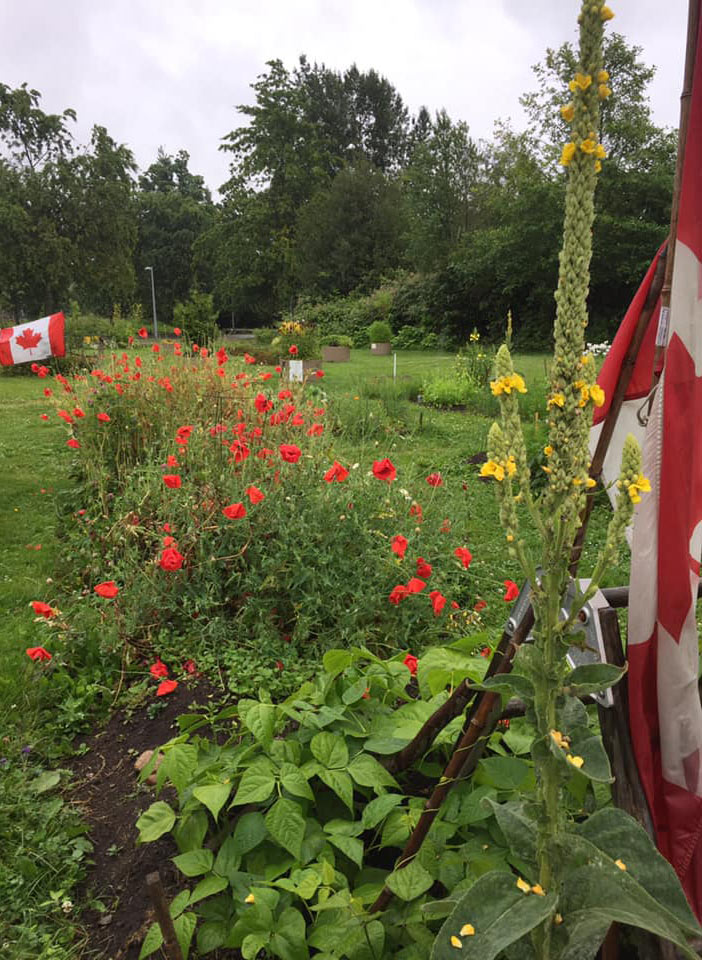 During the day we were gifted with a surprise visit from one of the PLOT founders Cora Li-Leger. Her enthusiasm and kindhearted encouragement-warmed spirits on this rather cool July 1 day. When she shared the sentiment that "Don would be smiling down on us" it brought a fond flood of memories and gratitude.
Such appreciation for this special space and commune was felt by all attending and despite the rain it was hard to leave.